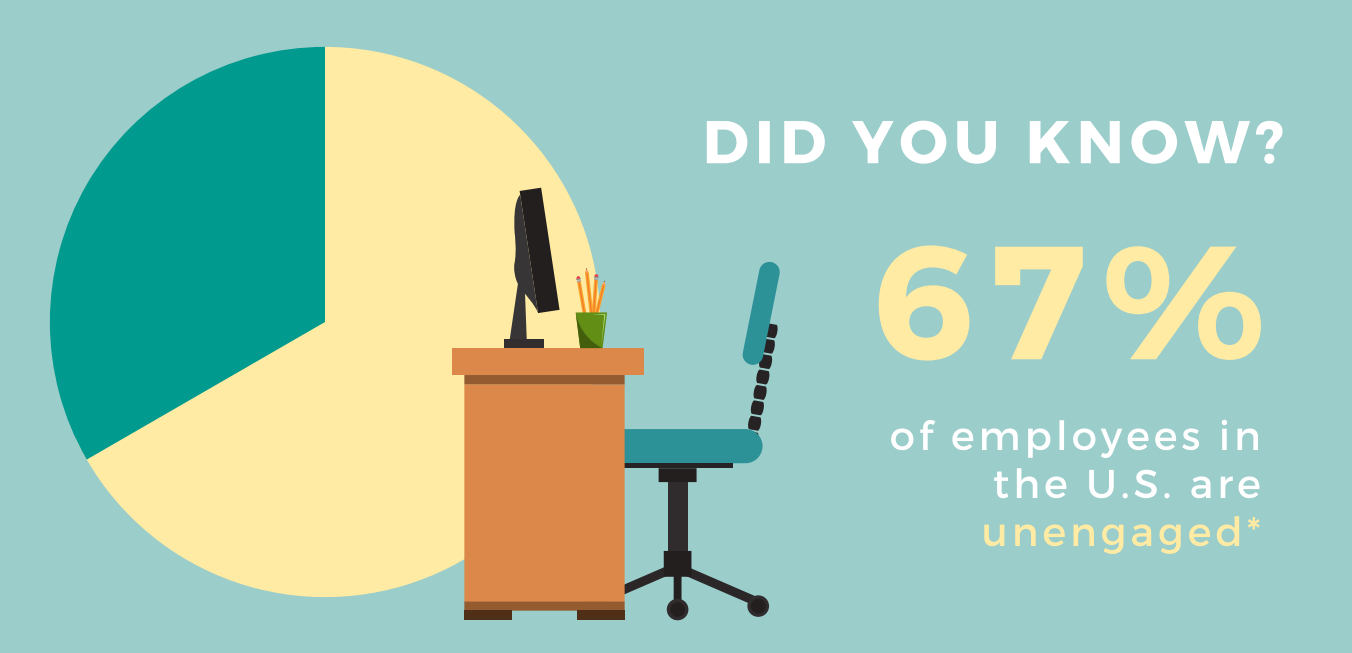 INFOGRAPHIC: The Impact of an Unengaged Employee
Unengaged workers have and always will exist, and it's high time to act to reduce the impact they have on the bottom line. This infographic is sure to help you bring more urgency in your workplace around implementing engagement tactics sooner than later.
Simply make your request on the form to download your complimentary infographic: The Impact of the Unengaged Employee, today.
For more jaw-dropping engagement insights, check out...
21 Tactics to Engage Your New Hires
How to Improve Employee Engagement: Start with Expectations